This buckle can be easily attached to many different kinds of pouches. 
• 2 Pieces of MOLLE buckles in one set
• This MOLLE buckle fits webbing width no wider than 1.5 inches
• Smooth and easy release design
Weight:
9.5 g ( 1 PCS)
Material:
POM
This YKK MOLLE buckle can easily fasten CELL phone bag and attach it to shoulder straps of backpacks. (It is compatible with webbing on shoulder straps no wider than 1.5 inches.) 
This would provide extra stability while moving fast, especially suitable for hikers on the trail.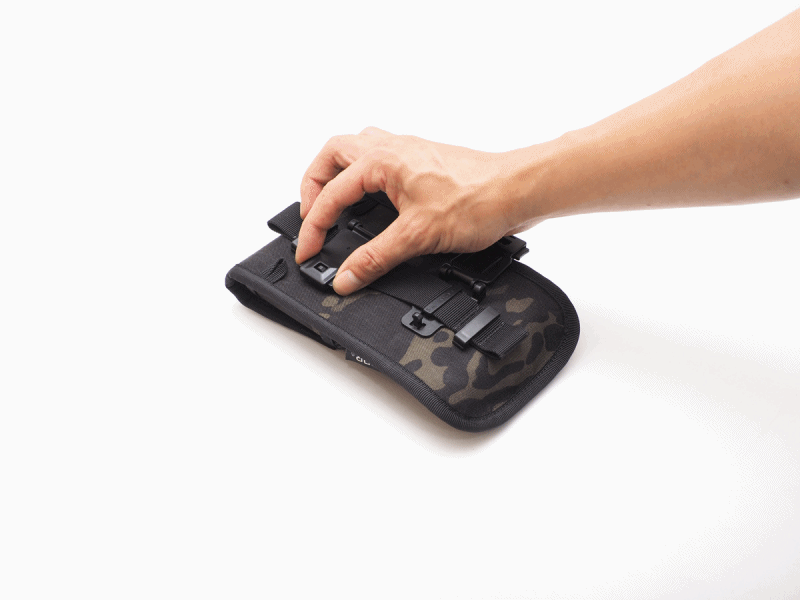 User's guide:
Step 1: Fasten the MOLLE buckle onto CELL bag 
Step 2: Clip through the webbing on your backpack's shoulder strap
Step 3: Complete the set up and ready to go